Notting Hill Carnival Minibus Hire
It's not long after the busy period of July just after the Wimbledon tennis, when the team at Notting Hill minibus hire starts taking booking from all around the country for the Notting Hill Carnival. It's the biggest carnival celebration in Europe held every August since 1966. This is our biggest 3 day event booking as the carnival attracts over 1 million people to the Notting Hill streets. Whether you want to join the fun as one of the costumed performers or just want to watch the crowds go by, we at Notting hill minibus hire can arrange minibuses and coaches of all sizes from the small 6 seater, 8 seater, 14 seater, 16 seater, 24 seater, 32 seater minibuses to the very large 49 seater coaches.
Minibus Reliability and Punctuality
Due to our 15 years of experience operating in and around London, we understand the need for a reliable and punctual minibus hire and coach hire service to all our potential customers. We ensure that our minibuses arrive at the carnival on time, whether its for the start of the carnival show or a flight to catch or train back home.
The Notting Hill Carnival is and has always been a great weekend festival whichever day you visit, apart from this show London has lots of great places to visit and the best night life you can hope to wish for. Its a city which never sleeps, for lots more fun activities and days out in London please visit or click on Things to do in London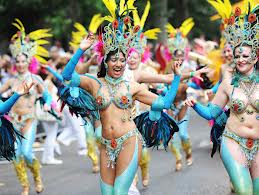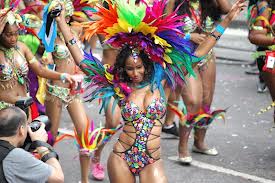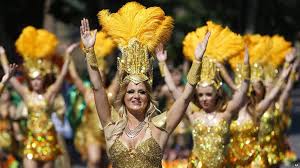 Traveling to the Notting Hill Carnival can be made in various ways from the London Underground Tube, Local Public Buses and through Notting Hill minibus hire by calling one of our friendly staff members on 07939496878 to discuss requirements or if you would like to receive a quote from us please fill in our quick quote form located on the top right hand side of this page with all your travel details and itinerary.
More information on places to go and things to do in Nottingham Hill Carnival